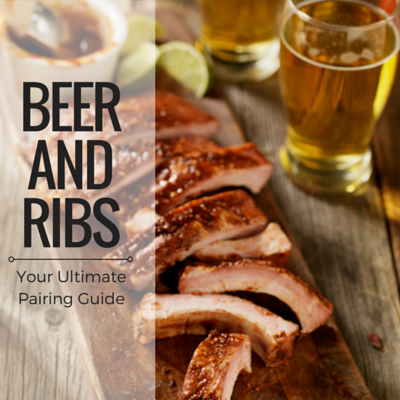 Barbecue ribs and beer have a special relationship- a sort of "bromance," if you will. It's no wonder that two such amazing things should blend well, but are you serving the best beer with your barbecue? Just like pairing a fine wine with an elegant entrée, choosing the right brew for your 'cue means making the most of the flavors of each. Here, we break it down for you, so you'll know what to pick up to serve with your barbecue ribs.
For smoky Texas barbecue, choose a beer with a dark flavor. German schwarzbier is really good with sweeter sauces, with English extra special bitter (ESB) and Altbier also up to the task.
If your barbecue has an Asian influence, try a brew that's a little bit fruity and sweet. Belgian style ale is the perfect option for this kind of blend. This kind of beer works well with a vinegar barbecue sauce, as well.
When your sauce is hot and spicy, choose a beer with noticeable sweetness. Lower alcohol content is better, and you don't want anything with a lot of hops, which can be bitter. An American lager, English brown ale, an Oktoberfest or Vienna style beer, or a Munich helles might help tame the heat.
With sauces that are both hot and sweet, choose a brew that's malty, yet dry. A good Czech Pilsner or a Dortmunder might just be the perfect beer in this instance.
For North Carolina barbecue ribs, a dark smoky beer complements the smoked hickory flavor. A porter beer fits the bill here, with a rich flavor that will bring out the best in your ribs.
Just as you keep an extra six-pack of your favorite beer around for impromptu get-togethers, it's easy to have extra Tony Roma's pre-cooked barbecue ribs on hand. Keep some in your refrigerator, and you'll be ready for any guests that pop in, because Tony Roma's barbecue ribs can be prepared in the oven or on the grill in about twenty minutes. To find Tony Roma's at a grocery store near you, visit the store locator on our website. To connect with the online community, like us on Facebook and follow us on Twitter and Pinterest.