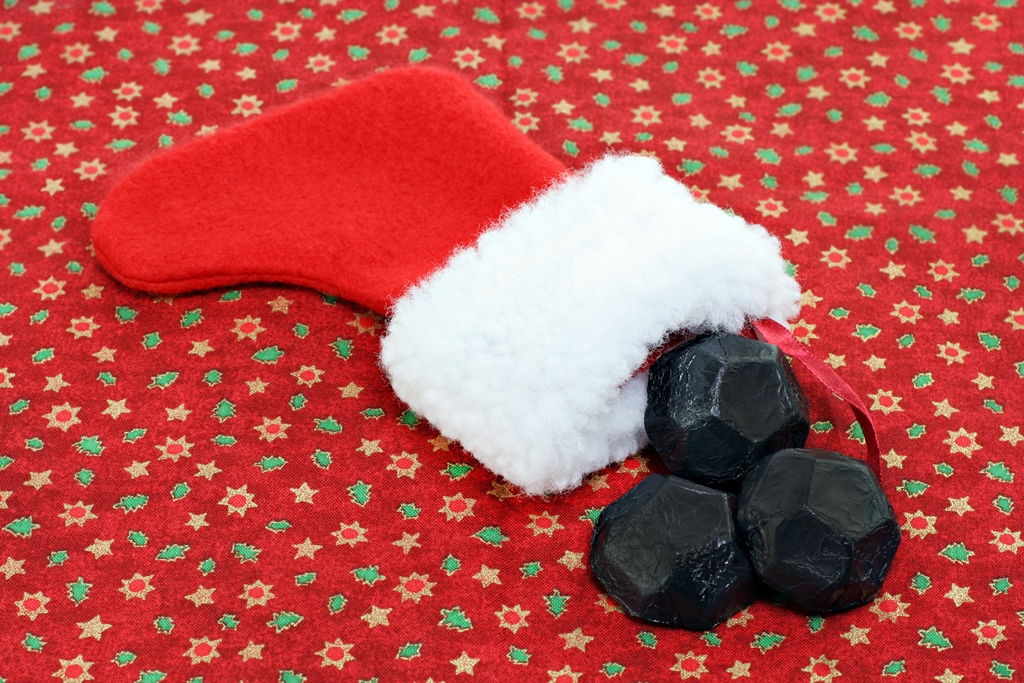 In creating a BBQ gift guide, we at Tony Roma's are compelled to ponder why a lump of coal has long been the cautionary threat for naughty children. Everyone loves to barbecue at home, don't they? Lumps of coal can only further that pursuit, which makes it a pretty good gift as far as we're concerned. For those who want to give the gift of barbecue in a way that goes beyond the lump of coal in the stocking, we've compiled this handy BBQ gift guide.
Of course, the ultimate gift on any barbecue lover's list would be a new grill
We'd be remiss to leave one out of our BBQ gift guide. Choose a shiny, new gas or charcoal grill to please your barbecue-focused loved one, taking into account the person's individual grilling preferences. Big Green Eggs are another option- pricey, but versatile!
If you're aiming a little lower with your spending, consider a tailgating grill.
Perfect for toting just about anywhere, these smaller grills are handy for getting the job done.
Still not in your price range? Shop for some grill accessories!
No matter what type of grill is being used, the right accessories can help to light it up, flip and skewer the meat, cook specialty items, and even clean the grill with ease. Noteworthy accessories include barbecue tools, a meat thermometer, a grill brush, a grill basket, a pizza stone, a grill topper for stir-frying and even a light that attaches to the grill to make nighttime barbecuing a snap. You might consider purchasing a cover for the grill - a perfect choice if you know the person on your list is getting a new grill from someone else. For Big Green Egg enthusiasts, there's a wealth of egg-specific accessory options.
Wood chips add flavor to any barbecue adventure.
Wood chunks in cherry, hickory, apple and other varieties all add a different flavor to the meat, so it's fun to offer your friend a selection. That allows for experimentation to discover new favorites. Give the chips along with a smoker box, and they're easy to use with a gas grill.
There are even novelty gifts for the barbecue lover who already has everything else.
A Tactical BBQ Gift Package from Think Geek can make your barbecuing pal feel like a real tough guy. Barbecue Branding Irons are a fun gift for just about anyone since they come in so many different designs, from sports logos to monograms to funny sayings and pictures.
Of course, you could just skip all the work of the barbecue, and get straight to the meat! The gift of Tony Roma's ribs is sure to be appreciated by any barbecue lover on your list. To learn more about Tony Roma's, get the latest BBQ tips and tricks or offer your thoughts on our BBQ gift guide, follow Tony Roma's Ribs on Facebook and Tony Roma's Ribs Twitter.