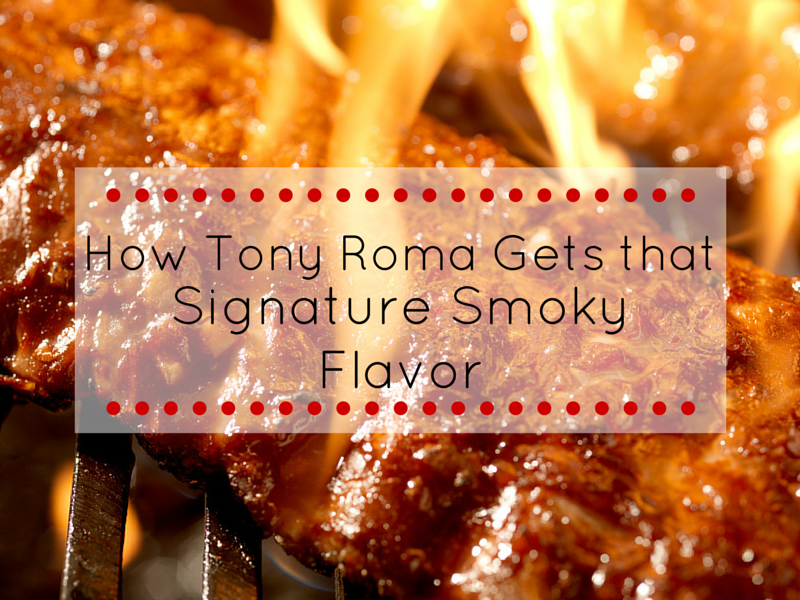 Have you ever wondered what makes Tony Roma so special? Tony Roma's barbecue has a uniquely delicious flavor, and you may have tried to duplicate it at home, with little success. We'll let you in on a little Tony Roma secret: it's the sauce and the wood. No matter which of Tony Roma's pre-cooked barbecue options you choose, you can count on a delicious, wood smoked flavor. Want extra smoke? You can add some hickory, pecan or Applewood chips to your grill when you heat up your Tony Roma's pre-cooked ribs.
Baby Back Pork Ribs are famous for their tenderness and rich, smoky flavor. Slow-cooked, smoked, seasoned and basted in Tony Roma's original sauce, they practically fall off the bone. They're sourced from the upper and lower parts of the spine and ribs and are typically smaller than other ribs but more tender.
St Louis Style Ribs are a larger cut, boneless and almost rectangular in shape. These meaty, hearty ribs are a grill master's delight; slow-cooked, smoky and smothered in Original Tony Roma's BBQ sauce. When you bring the great outdoor grill taste inside, consider St. Louis Style Ribs.
Pork Ribs made Tony Roma famous. Now you can bring home these succulent, slow-cooked, fall-off-the-bones, meaty ribs, which have been basted to perfection in Sweet Hickory sauce.
Boneless Pork Ribs are even easier to eat! Seasoned with select spices and basted in Sweet Hickory sauce, these tender, meaty, delicious ribs are slow cooked and portioned into various sized boneless rib pieces.
Pulled Pork is perfect for a barbecue sandwich. Or, for that matter, on its own! Sourced from the shoulder area, then marinated and slow cooked until it can easily be pulled apart, Tony Roma's pulled pork is mouthwateringly moist and flavorful. It's available in Sweet Hickory, for that smoky grilled taste, or Sweet and Spicy, for those who prefer things to be tangier.
Pulled Chicken is lean and delicious. A mix of light and dark meat, Tony Roma's slow-cooked, smoked chicken is smoky and delectable, with Sweet Hickory flavoring and original BBQ sauce. Marinated and seasoned for tenderness, it's some of the best barbecue you can have!
Now, for some good news: it doesn't matter if you can't replicate this flavor at home, because you don't have to! Tony Roma has already perfected the process and made this delicious barbecue readily available to you. All you have to do is pick up precooked barbecue from Tony Roma, conveniently located at your local grocer and prepare it in your own home in about twenty minutes. To find Tony Roma's at a grocery store near you, visit the store locator on our website. To connect with the online community, like us on Facebook, follow us on Twitter, and check out our mouthwatering Pinterest boards.