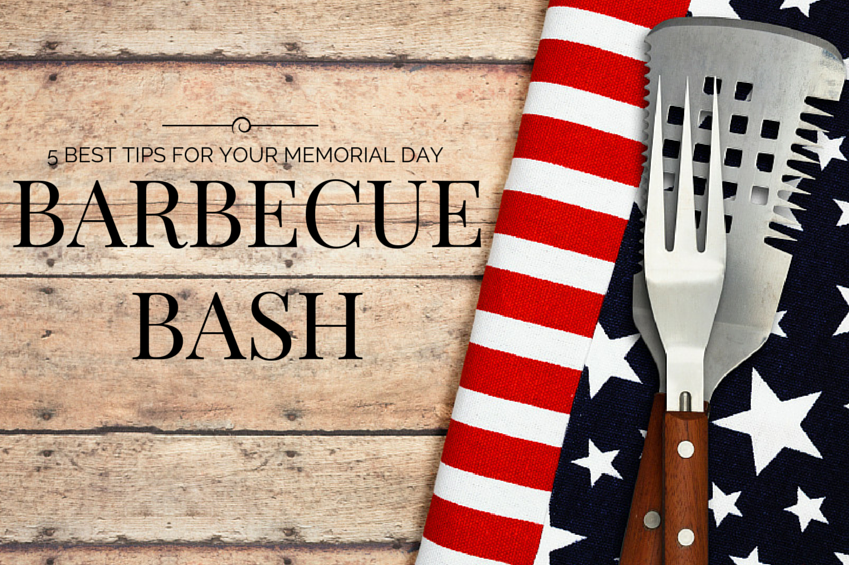 Memorial Day is coming up, and it's a perfect excuse for a barbecue! Is there a better way to kick off your summer than with a gathering of friends and family members, all enjoying a feast of savory barbecue? With these helpful tips from Tony Roma's, yours will be the Memorial Day Barbecue Bash they talk about all summer.
Attention to detail makes your décor stand out. Memorial Day calls for American flags and plenty of bright colors. Make the decorations your own by showing off your style using fresh flowers, paper lanterns, hanging lights, and candles. Don't forget your own personal decorations: the person hosting the party should be dressed in something bright and striking, to make a memorable impression on the guests!
Have plenty to drink and plenty of ice. We've grown accustomed to cooler temperatures, but this first warm weather outing can really work up a thirst! Pitchers full of margaritas or lemonade are always welcome, but have plenty of water and other options available as well.
Think outside the box, and use dinnerware your guests will remember. Grown up sippy cups made of Mason jars with straw holes in the lids? Yes please! Whether it's choosing to use bamboo utensils instead of plastic ware or disposable linens instead of paper napkins, do something a little different than what everyone else will be doing.
Have at least one show-stopping recipe up your sleeve. Maybe you'll serve the guests Watermelon Lemonade, or maybe you'll wow them with an amazing side dish such as Grilled Potato Skins or a spectacular dessert like Grilled Peaches with Fresh Cherry Sauce, served a la mode, or a S'mores Bar. The point is you want them to have something unique they'll remember for years to come.
Prepare ahead of time so you can relax and have fun! You want your barbecue to be memorable for the right reasons, not because guests couldn't believe how much you had to scramble around trying to get everything right. Do as much ahead of time as possible, and delegate to lighten your hosting load so you can have a good time with your guests.
No matter what kind of Memorial Day bash you decide to throw, it can be simpler and more delicious if you invite Tony Roma's barbecue to join the party. Ready to serve in about 20 minutes, our pre-cooked ribs, chicken and pork taste just as delicious as if you'd slaved over them all day. To find Tony Roma's barbecue at a grocery store near you, visit the store locator on our website. To connect with the online community, like us on Facebook, follow us on Twitter, and check out our mouthwatering Pinterest boards.