---
All Around the World, People Barbecue at Home
---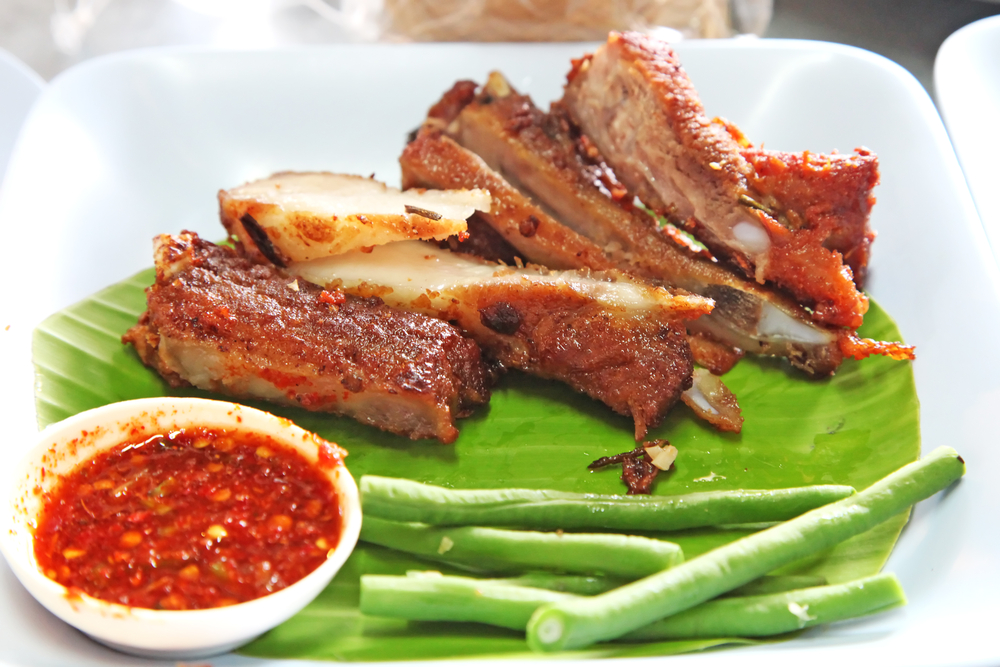 When you barbecue at home, you probably feel like you're doing something as American as Uncle Sam, baseball and apple pie. The truth is, people all around the world barbecue at home - though it's a little different, depending on your location. Next time you're hosting a BBQ, think about some of these traditions from around the globe; maybe you can even incorporate something exotic into your next soiree!
In China, barbecue is an ancient tradition. Char Siu, which literally means "fork burn/roast," used to involve a skewered wild boar being cooked over an open fire. Today, it's common to use a shoulder cut of pork, and season it with honey, five-spice powder, fermented red bean curd, dark soy and hoisin.
Brazilian barbecue has a strong international following. Aside from the rustic BBQ tradition of sausages, beef, pork and chicken cooked over a hole in the ground filled with coals, there's the popular option of meat skewered on metal spits and seasoned with coarse salt before being grilled and sliced off the skewers by a gaucho with a Churrasco knife.
Korean barbecue is called "gogigui." This literally means "meat + roasting" and involves cooking marinated beef, pork or chicken over charcoal grills usually built right into the table. Seasonings for popular Korean barbecue dishes include soy sauce, sugar, sesame oil, garlic, pepper and "gochujang," or Korean chili paste.
South African barbecue is very similar to barbecue you'll find in the United States. One interesting distinction, however, is how seriously South Africans take their BBQ! There's even a holiday devoted to grilling - Braai Day, which has its own anthem.
Tandoori is the traditional Indian BBQ. The name comes from the tandoor, which is a large clay or ceramic pot buried in the ground with only the neck exposed, with a fire lit inside the pot. Temperatures in the tandoor get extremely hot, and the food is cooked inside, allowing for quick and flavorful cooking, with smoke from dripping juices imparting extra flavor.
In Columbia, a salted beef tenderloin is wrapped up in a towel and placed on a bed of coals. This causes the salt and towel to burn into a solid piece that forms a seal around the meat and traps flavorful juices inside. After the meat is cooked, the towel is cut open so that the meat can be elated.
Of course, even in the United States, different regions have very different ideas about the best way to barbecue at home. In Texas, barbecue in the eastern part of the state involves falling-off-the-bone meat, smoked and served with sweet tomato sauce, while central Texans prefer handmade sausage and pork ribs seasoned and smoked over oak coals. Both of these styles differ greatly from the vinegar sauces of the Carolinas, which are quite dissimilar to California's Spanish-influenced barbecue that is grilled over hot wood coals after being seasoned with salt, pepper and garlic. Our indigenous peoples have their own style as well: in Hawaii, barbecue is traditionally cooked with mesquite wood in an underground oven lined with banana leaves, while the Native Americans of the mainland put the food on a plank of wood, which is then placed directly over coals.
There are many more traditions across the world, too numerous to list here, but no matter where in the world you barbecue at home, it's not hard to please a hungry crowd with delicious, mouthwatering ribs. Wherever Tony Roma's pre-cooked ribs are sold, it gets even easier! If you're a Tony Roma's enthusiast, you can find like-minded rib fans on Facebook, or follow Tony Roma's on Twitter for all the latest information, tips and tricks related to BBQ.
---