---
Cooking for Camping | Fancy Fire Pit Foods from Tony Roma's
---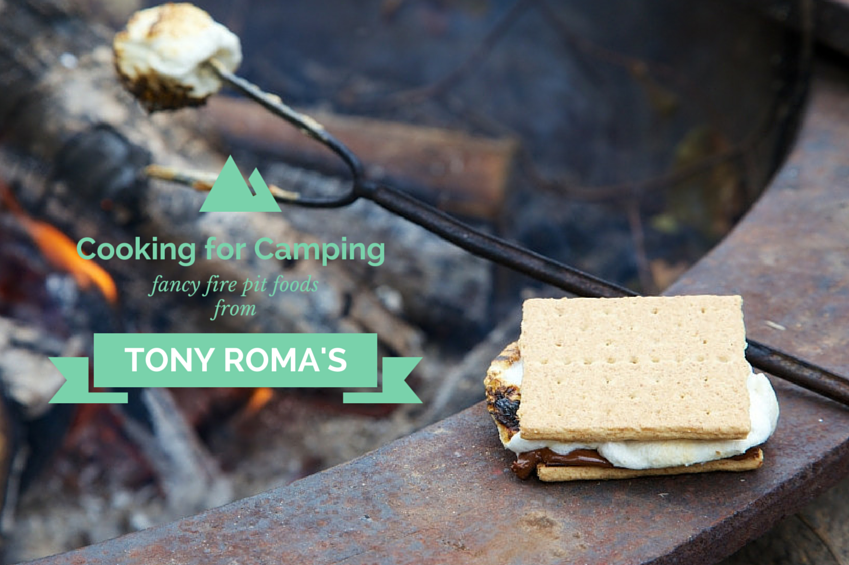 Where do you eat your Tony Roma's precooked barbecue? In your dining room? At a party? On a picnic? How about camping? Consider taking Tony Roma's on a camping trip, instead of the usual hot dogs and hamburgers. Tony Roma's kicks your campout style up a notch, especially when you put other fancy fire pit foods on the menu as well.
Start your fancy camping meal with an appetizer. Why not? Salad in a Jar is a great option, because it can be prepared before you go and kept cool in a cooler until you're ready for it. Want something a little more gourmet? Try these Foil Roasted Mushrooms with Hazelnuts and Chives.
Campfire veggies shouldn't be limited to pork and beans. Give Grilled Brussels Sprouts with Whole Grain Mustard a shot, or try Stuffed Peppers on the Barbie. Another quick and easy side can be prepared by halving tomatoes, then grilling them with a slice of cheese on top. That's one the kids are sure to love!
Why eat a bad hot dog when savory pulled pork and precooked ribs are just as easy to prepare? A simple, thorough heating is all it takes to prepare Tony Roma's precooked barbecue, and that's easy to do on a campfire or grill.
Even vegetarians can enjoy campfire eating. Try this Eggplant and Tofu Packet for a delicious and upscale vegetarian offering.
Think beyond boring s'mores when you do dessert. Sure, s'mores are a classic, but don't they get a little dull after a while? Try Baked Apples or these yummy Campfire Banana Boats for a change of pace.
No matter where you choose to eat it, Tony Roma's succulent precooked barbecue is easy to prepare and can be ready to eat in about 20 minutes. To find Tony Roma's at a grocery store near you, visit the store locator on our website. To connect with the online community, like us on Facebook, follow us on Twitter, and check out our mouthwatering Pinterest boards.
---