---
Creative Halloween Uses for your Tony Roma's Ribs
---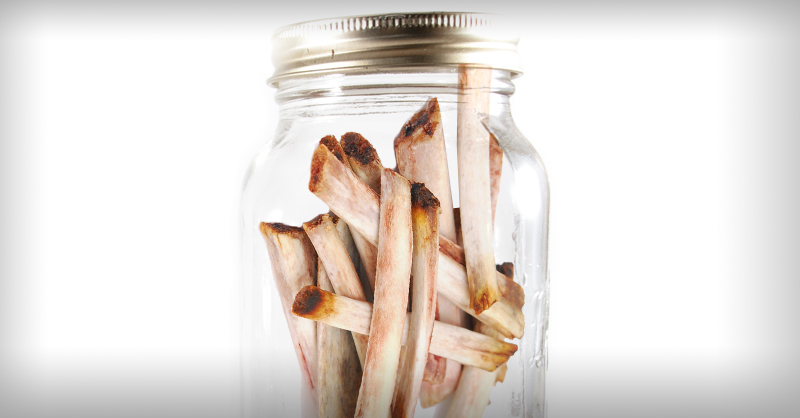 So, you're a Tony Roma's ribs enthusiast, and now it's Halloween. Wow! You finally have a chance to use all those bones! You've probably got a pile of them by now, so we at Tony Roma's ribs went to work for you, discovering all the spooky ways you can put them to their best use.
You can make a sweet voodoo necklace. Seriously, who doesn't want to freak out trick-or-treaters by showing up at the door wearing a necklace made of bones?
Better yet, a bone fence. If you're truly a Tony Roma's ribs aficionado, you probably have enough to wire or hot glue them together and make a picket fence. That might scare off the trick-or-treaters entirely, leaving all the candy for you. Score!
Wind chimes! Even easier than a bone fence, just as likely to scare off the little ones, and now you get creepy bone music, too! It just keeps getting better.
If you're not staying home, incorporate the bones into your costume. You can use them as part of your zombie getup, or wear the aforementioned necklace and go as the Shadow Man or a voodoo priestess. Or, you can just carry bones around in a Mason jar, and go to the party as "the guy no one wants to stand next to at this party."
What's that you say? You're not into creepy things to do with bones? More's the pity. Still, there's no need to just throw them away. Toss them into your next pot of soup, or use them the next time you make a batch of beans to add flavor.
Aside from the benefit of handy leftover bones, there are plenty of reasons to love Tony Roma's Ribs! Pre-cooked ribs from Tony Roma's are simple to prepare, making them perfect for every meal. Find us, and connect with other people who love pre-cooked barbecue on Twitter, Facebook and Pinterest for more updates and fun guides.
---