---
Grilled Onion BBQ Pulled Pork Grilled Cheese
---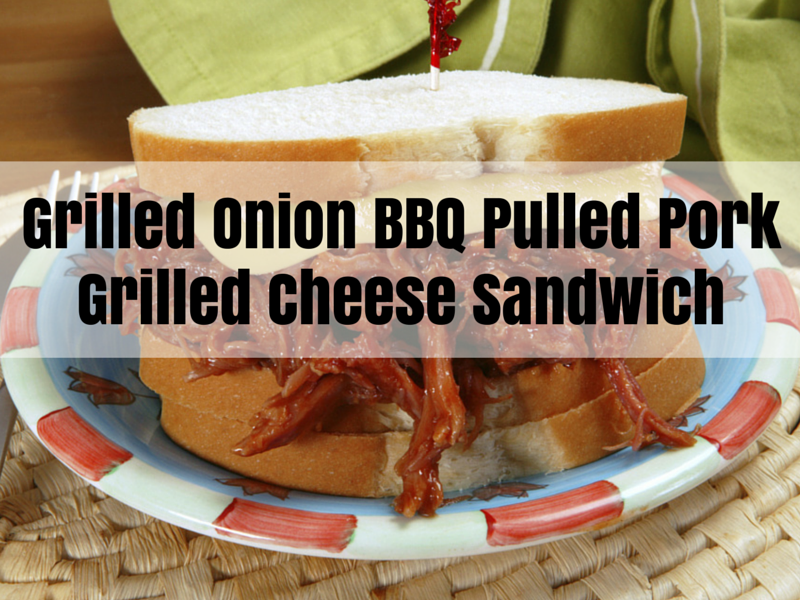 Our take on a grilled cheese was featured in a roundup on Bustle in honor of National Grilled Cheese Day this weekend. And good news – April is National Grilled Cheese MONTH, so you still have time to enjoy a Grilled Onion BBQ Pulled Pork Grilled Cheese. Share your pictures and tag us on Twitter (@TonyRomaRibs) and use the hashtag #NationalGrilledCheeseDay. We'd love to see your creations!
Grilled Onion BBQ Pulled Pork Grilled Cheese
Doubly grilled, the sweet taste of Vidalia onions lightly charred combined with sweet hickory pulled pork between two slices of toasted French bread is the grown-up grilled cheese of your dreams.
Ingredients:
Salt and pepper, to taste
1/4 cup olive oil
2 slices French bread
2 tbsp. butter
1/4 cup onions, sliced
2 slices Gruyère cheese
Directions:
Place sliced onions into a 6-inch square piece of tin foil, drizzle with olive oil and salt and pepper, to taste. Close foil around onion slices.
Set foil packets on lower rack of a gas grill or directly on top of hot coals on a charcoal grill. Cook for 30 to 35 minutes.
Butter both sides of 1 slice of French bread and place in a medium skillet set to medium-low heat.
Add one slice of cheese onto one piece of bread. Top with pulled pork, onions and another slice of cheese. Butter both sides of second slice of bread while waiting.
Cover the pan for 5 minutes to help melt the top layer of cheese. Take off the lid, top with second slice of bread and let cook until the bottom slice of bread is toasty and brown.
Gently flip the sandwich and cook until brown on the other side.
Cut in half and enjoy!
---