---
Kid-friendly Tips for Grilling up Fresh Summer Dinners
---
Summer is a great time for grilling with your kids! Kids are naturally curious, and learning how to barbeque is a great way to expand their culinary horizons while teaching them new skills this summer. Plus, once they know the basics of food preparation, they might be inspired to pitch in more often at mealtimes.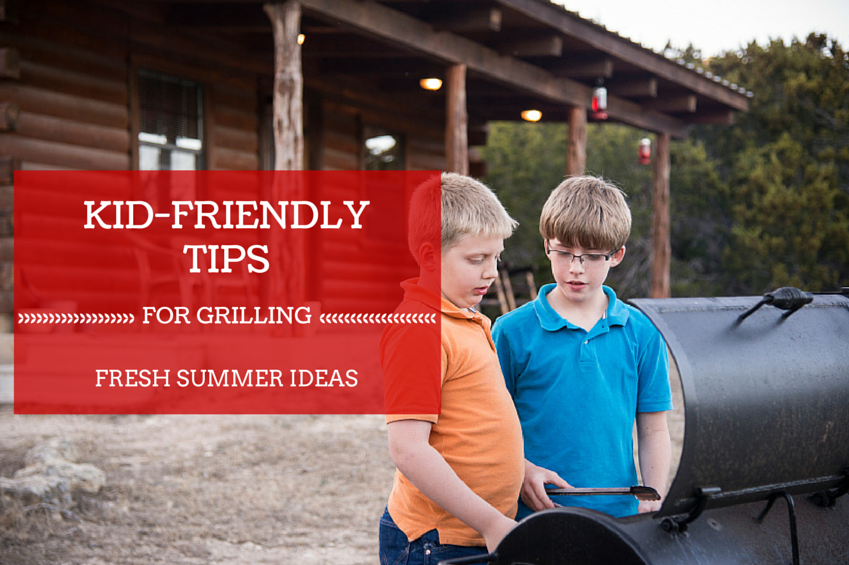 While you shouldn't let your toddler man the grill or handle raw meat, there are plenty of ways for kids to get involved, regardless of age. The following are tips for grilling with kids:
Safety. The first step in BBQ 101 is teaching kids about safety. Make sure they understand the dangers of playing around and touching the grill once the fire is lit. Also, explain to them that other parts of the grill, in addition to the cooking surface, can get very hot. If you have young kids, enforce a three-foot, child-free, safety area around the grill.
Cleaning. Before prepping the ingredients, educate kids on the importance of keeping their work area and utensils clean. This includes washing hands regularly, especially before and after handling food. While cleaning may not be the most exciting part of grilling, it's a good way to teach kids about cleanliness and food safety.
Preparation: Young children can help pick out groceries, rinse fruits and vegetables, mix ingredients, provide recommendations on side dishes and set the table. Older children can shape burgers, measure ingredients, marinate the meat and cut fruits and vegetables with parental supervision. You may find it helpful to setup a side station near the grill where kids can prep items without getting too close to the heat.
Heating: While adults should always be in charge of starting the grill, you can still demonstrate how to how to turn on the grill and adjust the flame. If you have a charcoal grill, kids can arrange the charcoal briquettes before heating, similar to how they would building blocks. As you grill the meat, explain how you are grilling each entrée and how long it needs to be cooked.
Assembly: Kids love to play with their food, so let them express their creativity by decorating burgers and sandwiches using their favorite ingredients. They can also thread chunks of fruits and vegetables onto skewers. In addition to helping with the assembly, kids can learn about the variety of meats, vegetables and even fruit that can be cooked on the grill.
Part of the fun is in the grilling, but you want to make sure your kids are enthusiastic about the eating, too! Burgers and hot dogs are classics, but if you want to serve up something a little different, why not try pork ribs or sauced BBQ? Tony Roma's pulled pork and chicken with KC sweet hickory BBQ sauce is a surefire crowd pleaser, perfect for making sliders, which are just the right size for little hands. Provide some ranch for them to dip their vegetables, and your kids will be so delighted they won't remember to be picky eaters.
For those nights when you don't feel like grilling but still want the fun of a BBQ with your kids, Tony Roma's pre-cooked meats make it easy. Our ribs and pulled products are so mouthwatering, they're certain to make dinner time a fun family affair. To find Tony Roma's at a grocery store near you, visit the store locator on our website. To connect with the online community, like us on Facebook, follow us on Twitter and check out our mouth-watering Pinterest boards.
---