---
Is there a Nobel Prize for BBQ? A look at the festivals behind award-winning BBQ.
---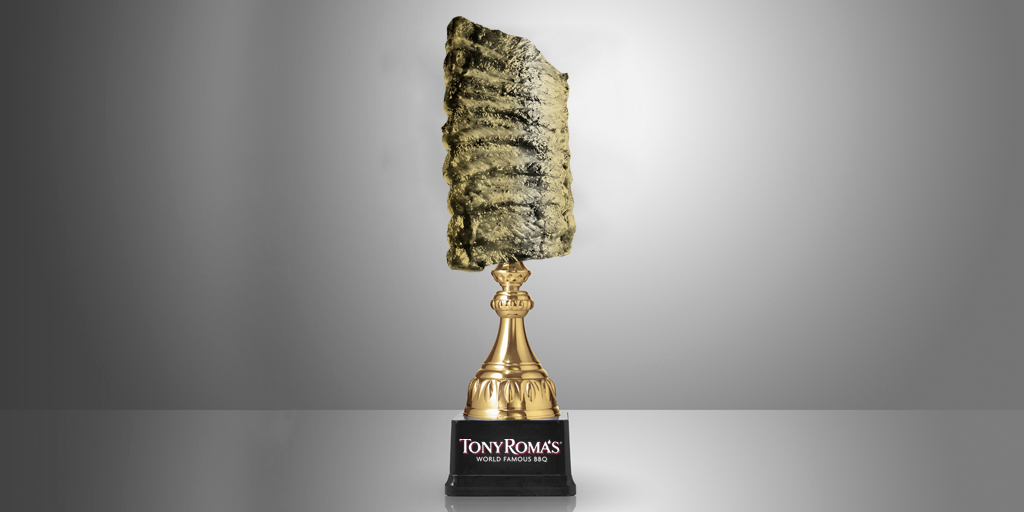 What constitutes award-winning BBQ? There are fierce rivalries between barbecue styles, and plenty of festivals out there are handing out prizes to the best of the best. But, which festivals carry the most weight? Which awards are the most coveted? Is there a Nobel Prize or Academy Award for award-winning BBQ?
One note about barbecue competitions: while you're certain to find award-winning BBQ at each of them, only some of them allow competitors to sell to the public. If you're more interested in eating BBQ than observing its creation, be sure to find a competition where the barbecue for sale comes from the actual entrants. You can find a list of competitions here and here, so choose wisely.
There may not be a Nobel Prize for BBQ, but if there were, you could bet that Tony Roma's ribs would be in the running. Not only is the taste delicious, but also the genius of easy-to-prepare precooked BBQ is impossible to deny. If you believe that Tony Roma's ribs should top the list when it comes to award-winning BBQ, you can find like-minded BBQ fans on Facebook, or follow Tony Roma's on Twitter for all the latest information, tips and tricks related to BBQ.
---