---
Potluck Stereotypes: What Tony Roma's Ribs Say About You
---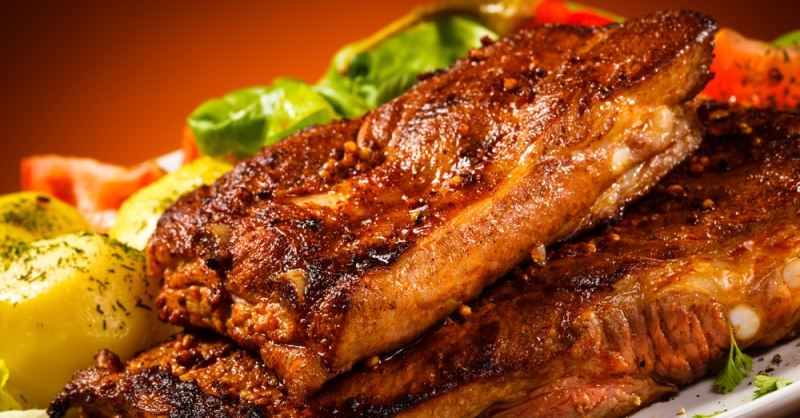 If you're heading to a potluck, we at Tony Roma's ribs want to know what you're bringing. The dish you bring says a lot about you, from your values, to your lifestyle, to your personality type. So, which type are you? Let's see if we can guess, based on what you've brought:
Store Bought Cookies: You're probably a college kid, too broke to buy something really good, with no time to make something from scratch.
Bakery Cookies: We've got you pegged for a working mom, and don't think you've fooled us by putting them onto your own plate.
Old Family Recipe: You're probably a grandmother or great aunt, cooking to show your love and share your heritage with those in your family circle.
Secret Family Recipe: The difference between this one and the last one is in the word "secret." You're a sister-in-law or aunt, probably a show-off, and there's no way we're getting our hands on the recipe for your signature dish.
Mashed Potatoes: You forgot to go to the store, didn't you? If it hadn't been for this dinner, you'd be saying "Hey kids, let's have breakfast for dinner!" Again.
Cutesy Anthropomorphic Appetizers: You brought deviled eggs, but they look like baby chicks. Or, you brought olives done up as penguins or tomatoes that look like little ladybugs. We know exactly who you are - you're a Pinterest power that loves the occasion to try out a new pin.
Pumpkin Pie: This can go multiple ways: If it's store bought, you're clearly too busy to bake; if you made it yourself, we're impressed by your homemaking skills, unless you left out the sugar, in which case we'll assume you have multiple pre-school aged children.
Tony Roma's Ribs: Ooh, you're a keeper. It's clear that you care about quality and flavor, so even though you're too busy to put hats on your appetizers, you're not about to settle for low hanging fruit like mashed potatoes or store bought desserts.
When it's all said and done, don't you want to be the one who brings the Tony Roma's Ribs? Pre-cooked ribs from Tony Roma's are simple to prepare, making them perfect for every meal, whether you're hosting a barbecue at home or heading out to a potluck. Find us, and connect with other rib enthusiasts on Twitter, Facebook and Pinterest for more updates and fun guides. If you already fit the Tony Roma's ribs stereotype, click here to find out where to buy them!
---