---
Tony Roma's BBQ Guide to the Blues
---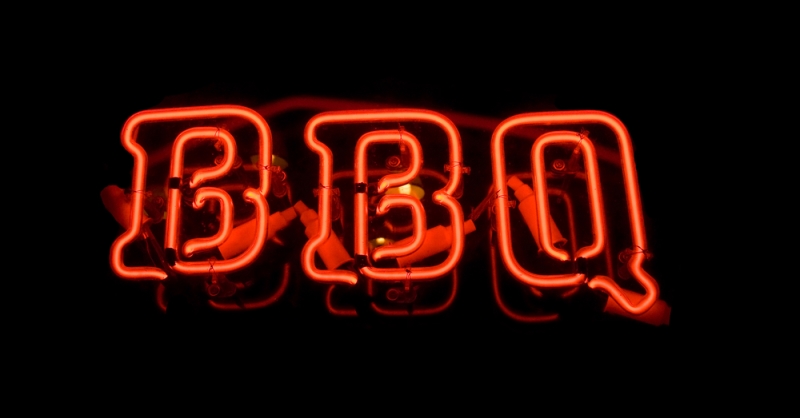 Here at Tony Roma's BBQ, we've got the blues, but in a good way. That's because we've discovered the secret of pairing BBQ with blues to make your meal a multi-sensory experience. It's long been understood that BBQ and blues go together- ask anyone in Memphis or Kansas City! Now, the Tony Roma's BBQ crew offers you a guide to help you choose the perfect soundtrack for your barbecue at home.
Chowing down on a Texas brisket? Stevie Ray Vaughn, T-Bone Walker and Johnny Winter offer decidedly Texan blues to go with your pure Texas barbecue.
Are St. Louis Ribs more your speed? Try some St Louis blues to enhance your meal. Albert King, Lonnie Johnson, Little Milton and Robert Nighthawk fit the bill.
If your favorite is the spicy tang of Memphis barbecue, listen to blues that makes you feel like you're smack in the middle of Beale Street. From WC Handy, to Howlin' Wolf, to Marc Cohn, you'll find some excellent blues in Memphis. BB King with our BBQ? Don't mind if we do.
Whether you prefer the vinegar of North Carolina BBQ or the mustard sauce used with South Carolina BBQ, you can't go wrong with Carolina blues. Listen to some great Piedmont blues, like the music of Rev. Gary Davis and Blind Boy Fuller.
Savory Chicago BBQ goes great with raw Chicago blues. What goes better with the music of Muddy Waters, the father of the Chicago blues, than Chicago style ribs?
Kansas City blues goes well with thick and delicious slow cooked KC Barbecue. Kansas City barbecue will stick to your ribs, while the music of Sonny Kenner, Little Hatch, Cotton Candy, and Brody Buster will stay in your head.
This is just a starter list, and we're sure you can fill in the blanks to find the right meat and music combo for your next barbecue at home. No matter what kind of blues makes you happy, you can't go wrong with Tony Roma's BBQ. Tony Roma's pre-cooked ribs are delicious and convenient, easy to prepare in minutes. Follow Tony Roma's BBQ on Facebook and Twitter for all the latest information, tips and tricks related to BBQ.
---