---
What Barbecue is Safe for Your Dogs to Eat
---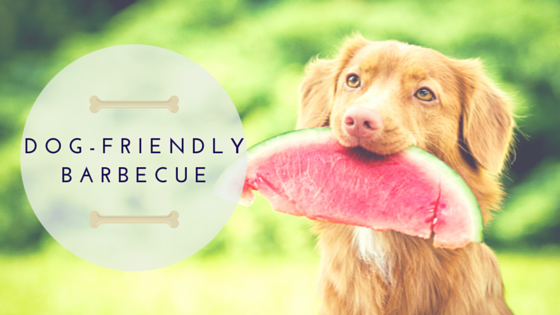 When you're enjoying barbecue, do your furry friends beg for a taste? Our dogs want to be a part of everything we do, especially when it comes to food. But is barbecue safe for dogs? It depends on what you're barbecuing.
Give a dog a bone? Not so fast. While most people know that chicken bones present a choking hazard, many are unaware that rib bones can also splinter and become dangerous. To stay on the safe side, put leftover bones in a pet-proof container.
Hot dogs … and dogs. Dogs love hot dogs so much that they can eat them too quickly and choke. Keep your best friend safe when you're giving him a hot dog treat by making sure it's cut into manageable bites. As long as it's choke-proof, a hot dog is a great barbecue treat to give your dog.
Fruits and vegetable vary in their safety for dogs. Does your dog love watermelon? Go for it! That's a fruit that can cool your friend down on a hot summer day and has healthy heart benefits. In fact, many fruits and vegetables, such as carrots and apples, are beneficial to your furry friend. But steer clear of grapes, avocados and onions – they're toxic to dogs. And finally, keep the corn cobs away. Eating the cob could give your pooch an intestinal blockage.
Saucy, succulent barbecue may not be the best for your pets. Sure, it's delicious, but foods with fat and sugar can lead to health problems for animals. If you're going to eat a delicious smelling meal, plan ahead and feed your dogs their favorite dog food as you're sitting down to eat. They won't feel left out, and you'll get to eat in peace, free from pleading puppy dog eyes.
You should certainly expect some begging if you're serving barbecue from Tony Roma's. Whether you're looking for savory pulled pork, delicious chicken or mouthwatering ribs, Tony Roma's barbecue is easy to prepare and serve. To find Tony Roma's at a grocery store near you, check out our store locator. To connect with the online community, like us on Facebook, follow us on Twitter and check out our mouthwatering Pinterest boards.
---