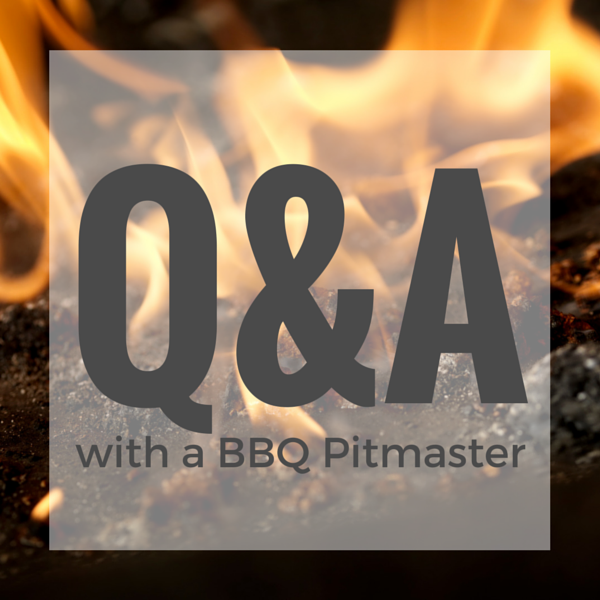 Calling all aspiring pitmasters! Want to get started in BBQ, but just don't know how? We sat down with a professional and friend of Tony Roma's Ribs, Jack Vogt, to get the lowdown on what it takes. He's got great advice about smoking meat and told us the best BBQ places to chow down.
For all of our budding BBQ enthusiasts out there, tell us a little bit about how and why you got started as a pitmaster.
Memories of my father grilling evening dinners and weekend events surrounded by friends and family inspired me - the major topic was what's going on the grill (breakfast, lunch or dinner). From simple eggs and bacon to a whole beef prime rib slow-roasted on the rotisserie until medium rare, tender and juicy; my passion for BBQ grew from that point wanting to try more complex seasonings and infusing smoke into meats. I love every part of the grilling and barbeque experience.
Can authentic BBQ be made at home? If so, what's the best way to rock it?
The best way to answer that is everyone is master of their own grill (smoker).
Use what flavors you like, or simply purchase a few prepared barbeque rubs until you find one you like the best. My 101 on the best way to BBQ is low and slow with indirect heat with a temperature range of 225 – 250 degrees.
Here's an example:
Preheat smoker and set at 225 – 250 degrees.
Find a whole pork butt.
Season it with your favorite BBQ rub.
Place it in the smoker.
Smoke it for 4 to 5 hours or until the internal temperature reaches 165 degrees.
Remove the pork butt from smoker.
Wrap it with aluminum foil and put it back into the smoker.
Finish cooking it until the internal temperature reaches 190 degrees.
Pull, sauce and serve!
How can folks at home know how to pick out the best cut of meat?
You can always ask your butcher. But for grilling, steaks, chops and chicken breast are best. For low and slow barbeque smoking pork ribs, pork shoulders, beef brisket, and whole chickens work best.
Do you have a special marinade, rub or sauce recipe you like to stick to? Are there any other ways you add flavor?
I do have my go-to rubs and sauces (of course I can't share exactly what's in my secret recipe). But here's a basic rub: Use sugar, salt, paprika, black pepper, and cayenne pepper. I like to use a combination of white sugar and raw sugar (turbinado sugar), which has a higher burn point and helps build that barbeque bark for the burnt ends that us BBQ lovers desire.
Marinades can be injected into whole muscle cuts to help maintain moisture for low and slow smoking. Here are a few ideas:
Beef – Inject with au jus and above combination. Apply your favorite topical rub.
Ribs – ½ gallon apple juice, ½ cup salt, and ½ cup sugar. Marinate up to 12 hours, apply your favorite topical rub.
Whole Chickens – inject with a combination of chicken broth, butter, fine powdered seasonings, bourbon, etc.
Besides your own, what are some of your favorite BBQ places across the U.S.?
My favorite is Kansas City BBQ, hands down.
What advice do you have for getting started in BBQ? How do you go from novice to expert?
Kansas City Barbeque Society has a number of barbeque contests across the United States. You can visit www.kcbs.us to find a competition near you. The true way to become an expert is to experiment on your home grill and smoker!
Is there anything else you'd like to add?
"Rub What You Love, Sauce What You Like."
And now you've heard it, from a real BBQ expert! If you want to get your fill of delicious ribs on the fly, or need a backup in case your beginner BBQ goes awry, be sure to stock up on our slow-cooked, restaurant-quality ribs. To find Tony Roma's at a grocery store near you, visit the store locator on our website. To connect with the online community, like us on Facebook, follow us on Twitter, and check out our mouthwatering Pinterest boards.
---